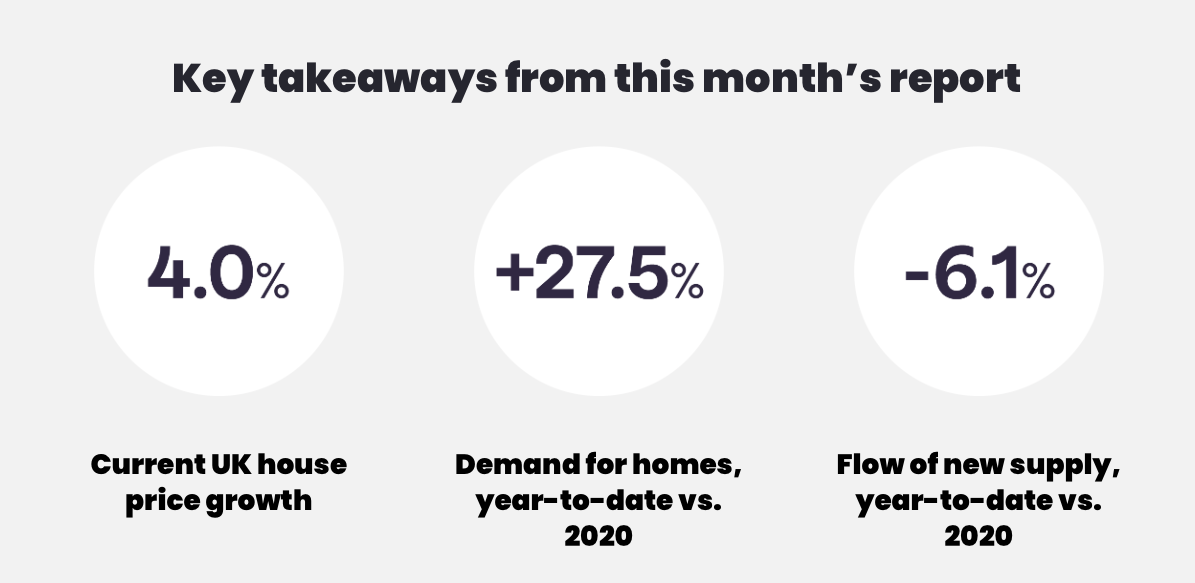 Buyer demand hits new highs but set to moderate as lockdowns ease across the country
The value of  homes sold in the first 15 weeks of 2021 was double that in the same period in 2019
High sales volumes are eroding the supply of homes for sale, with stock levels down nearly 30% in April this year compared to the same period in 2017-2019
The demand/supply imbalance is increasingly focused on family houses
Annual house price moderates to +4.0% in March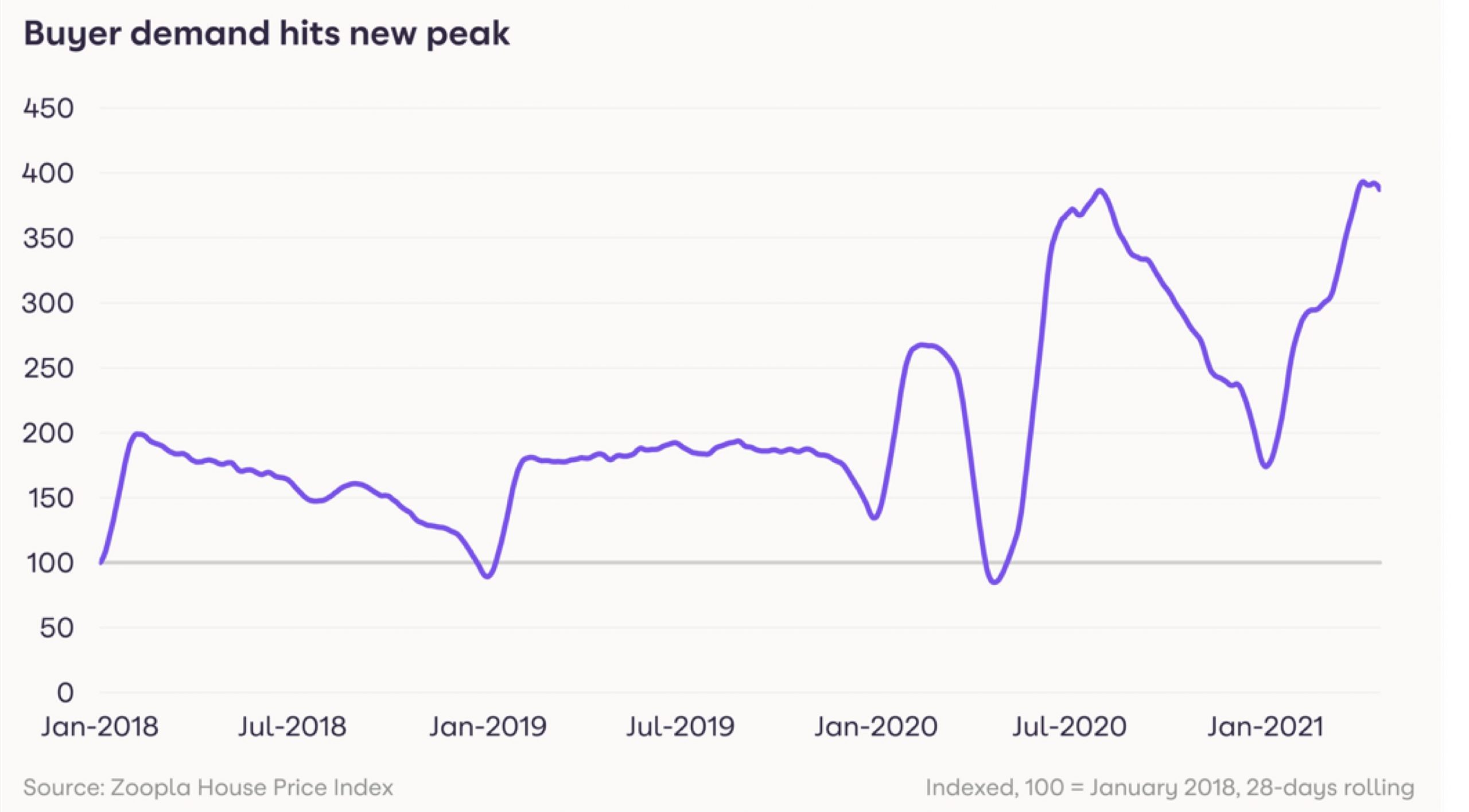 Demand for homes hits new highs
There has been strong buyer demand from the start of 2021, leading to one of the busiest sales markets in years – with the value of homes sold subject to contract in the first 15 months of the year almost double that in 2019 and 2020.
The cities seeing the highest levels of demand in Q1 were Birmingham, Swansea, Glasgow, Liverpool and Leicester, where average house prices are all under £200,000.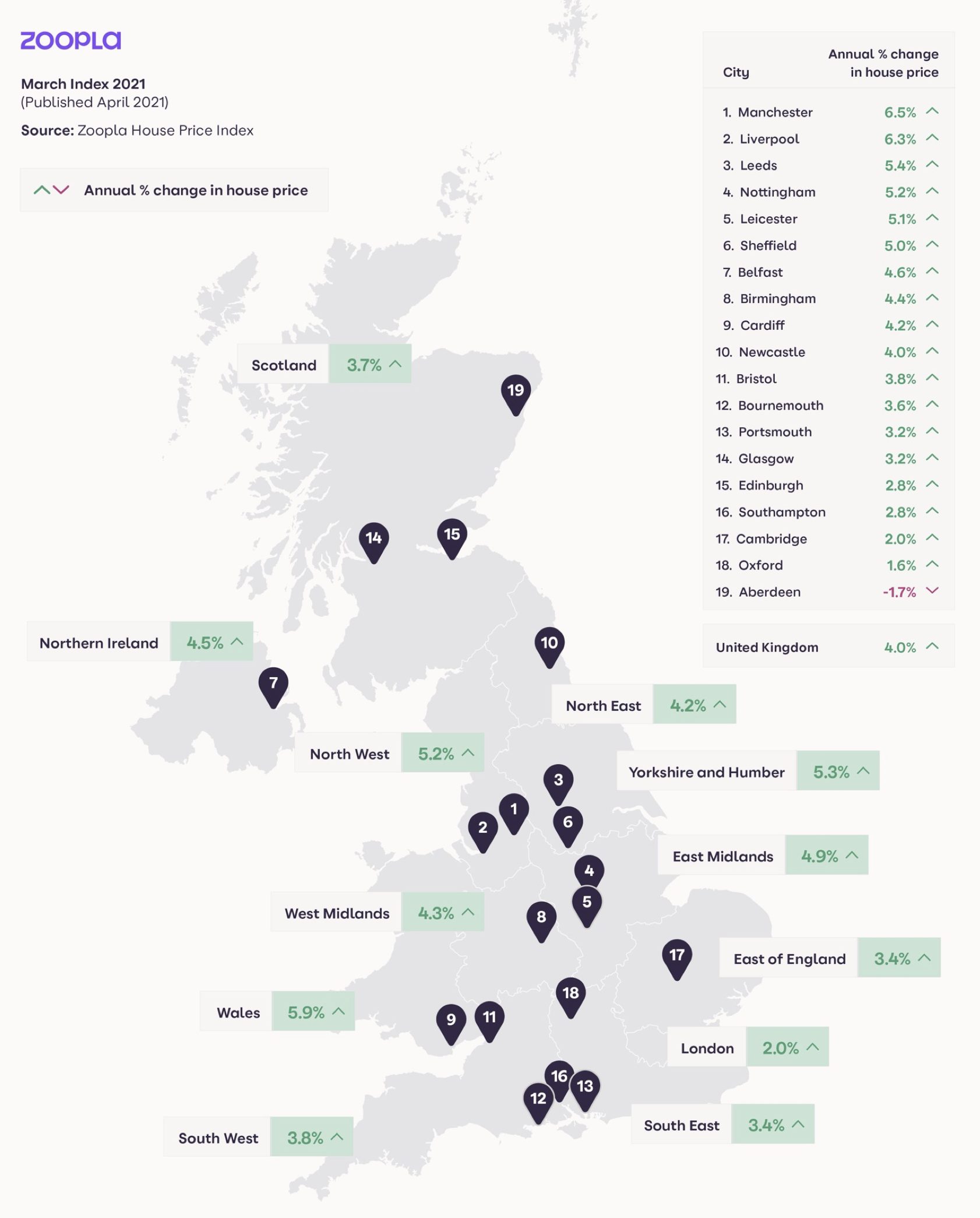 Annual UK house price inflation +4.0%
House prices have been rising at an annual rate of 4% or more for five months, although March marks the slowest rate of growth October 2020. Price growth is down from 4.5% in January.
Courtesy of Zoopla Ltd, the information and data in this months' House Price Report was correct at the time of publishing.
If you have any questions about house prices in your area, please do get in touch.
0800 999 1565
sales@AMAZINGRESULTS.com