We've got thousands of them!

If your next move involves a change of address, look to the Estate Agent who specialises in Success Stories.
Our Professional Estate Agents are some of the most experienced Agents in their area and know your local property market like the back of their hand, with over 70% of their business repeat customers and referrals.
And with 10 out of 10 homeowners* that sell with AMAZING RESULTS!™ recommending their friends and family, we have satisfaction rates off the scale.
What our clients are saying …
"Very proactive and gets results."
Loraine has been very good with my sales, she has sold 5 from the 6 given to her, 3 going through the process. I'm kept well informed of sales progressions, I find her very proactive and gets results. We have used a number of strategies suggested by Loraine, and they appear to work. In general I've had much improved experience and far better communication than I've had in the past with other estate agents.
Mr A Lawson, Thropton Avenue, Blyth, Northumberland
"Very happy with the result."
Thank you very much for all your help in selling my flat, excellent news and very happy with the result.
Lloyd Mawson, 97/9 East London Street, New Town, Edinburgh
"I would thoroughly recommend Deborah and Amazing Results to anyone."
"We have been delighted with the service that we have received from Amazing Results.
Deborah has been professional and efficient throughout the process, whilst still maintaining a friendly and empathetic demeanour. She made our house look fantastic in the particulars and was realistic about the pricing of the property. I have always found Deborah to respond quickly to any queries and will do everything to mitigate the stress that a move can involve.
Flo Earl, Atbara, Ewanfield, Crieff
"We cannot speak highly enough of Deborah Johnson, she was fantastic throughout."
George Whitelock, Carrington Terrace, Crieff
"Many thanks for 'Amazing Results'."
"Myfanwy called at the house one Saturday afternoon 'leafleting'.  I felt she arrived just at the right time as I had planned to change Estate Agents. We discussed a few things and I wasn't long in making the decision to let Amazing Results put my property on the market. With an agent living locally, who would show prospective purchasers around the property, was friendly and went out of her way to help it was a very good decision.
Myfanwy kept me informed of enquiries she had and contacted those who showed an interest, which I felt was important, both for the enquirers and for me.
The property went 'live' on December 14 and by February 3 the new owners had bought it. AMAZING !!
I have recommended both Myfanwy and your company and will continue to do so as and when the opportunity arises.
Many thanks for 'Amazing Results '. I wish you ever success in the future."
Mrs Linda Renwick, Broomview/Sunset, Rhiroy, Lochboom, Ross-shire
"Absolutely Delighted With All Aspects Of The Sale – SOLD in 3 Days!"
"It was clear from our initial consultation with Kevin, that he was both knowledgeable and dedicated to his clients and passionate about his work. This proved to be the case. Our house went on the market on Friday afternoon. Kevin went the extra mile and did all the viewings on Saturday and Sunday. Our house was Sold by Monday at the price we hoped to achieve - 'Amazing Result!
We will definitely use Kevin at Amazing Results again, and would highly recommend him and his team. First class service. Thank you."
Paul Nelson, Altyre Court, Glenrothes
"What brilliant service was provided by Loraine Brown."
"... Her understanding and local knowledge, of the housing market and how it moves, was second to none. Loraine was very open and honest about all aspects of both selling and potential buyers requirements. Loraine certainly put my mind at ease and I would certainly recommend Amazing results. Thank you."
Gillian Campbell, Bromley Gardens, Blyth, Northumberland 
"We are very pleased with the service provided by Colin at AMAZING RESULTS!"
"We are delighted to recommend AMAZING RESULTS! to anyone wanting to sell their property through a company offering a high standard of professionalism and personal attention."
William Smith, Kirkland's Court, Kinross 
"Thank you so much (Maxine) for all the help with the sale and purchase of my home. "
Pauline Johnstone, Willoughby Street, Muthill, Perhshire 
"The property was advertised within 3 working days of handing over the keys and had 2 offers made at the full asking price within 24 hours of being listed on the web site – truly an Amazing Result!"
"From the first contact through to selling the house was quick, easy and John, the selling agent, was very professional, helpful and kept me informed of progress. I would certainly recommend John McLean and Amazing Results to anyone planning to sell for a competitively priced, hassle free and professional service - especially if you want a quick sale."
Mr James Black, Greenloanings, Kirkcaldy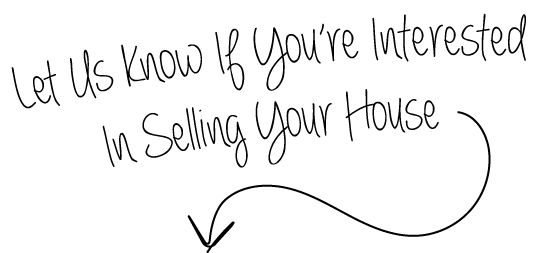 * Real reviews from real customers April – July 2017.