We've got thousands of them!

If your next move involves a change of address, look to the Estate Agent who specialises in 100% customer satisfaction.
Our Professional Estate Agents are some of the most experienced Agents in their area and know your local property market like the back of their hand, with over 70% of their business repeat customers and referrals. And with 10 out of 10 homeowners* that sell with AMAZING RESULTS!™ recommending their friends and family, we have satisfaction rates off the scale.
Here's what our customers have been saying about us …
"Well, the name says it all."
"From the first time I met Colin Jenkins, I knew this a a man that knows what he's talking about with selling property. He sorted everything, and kept me well informed. I've had other estate agents doing work for me but Amazing Results are best by far, from start to finish...  first class."
Brian Beveridge, No.1 The Fairways, Milnathort
"It was a pleasure to deal with AMAZING RESULTS!"
"We would just like to say how pleased we we were with how our Agent dealt with the sale of our property. He kept us informed at all times and took the time to explain any questions we had."
Terry & Eileen O'Hara, Croft House B&B, Stornoway, Isle of Lewis
"My neighbours, even now, tell me that it was the fastest house sale they have ever known in this area"
"Myfanwy is a very professional lady and I was impressed by her attitude when selling my property.  I had originally intended to just have the property valued but Myfanwy was keen to tell me that she had clients who would be interested if I wanted to sell.  There was no pressure from her, which I appreciated.  I was able to take time and discuss with my family what we wanted to do. Once we decided to go ahead and put the house on the market she was able to fully advise about advertising, sale boards etc, and take on board what I wanted and what worked for us.  She organised the survey and very promptly arranged for viewings, taking into account that I had a lodger in the property and it was a delicate situation.  At all times she kept me fully informed of what was happening which was very reassuring.
We feel that selling houses in our area is a very difficult job and it usually takes many months and even years!  Right from the start Myfanwy was on the ball and efficient. My neighbours, even now, tell me that it was the fastest house sale they have ever known in this area."
Phil and Paula Wild, Badluarach, Dundonnell
"Advertised by solicitors for more than three years without success"
"I would like to endorse  the work which Myfanwy Ann Rowe has completed on my behalf.
One plot and one derelict house site had been advertised by solicitors for more than three years without success. I contacted Myfanwy after hearing of her successful sales in Wester Ross. What a different approach from solicitors who made a single visit to properties and returned with unattractive photographs which attracted little interest from prospective buyers.
Myfanwy's success is due to her willingness to visit the properties with any interested clients, and when on site, to deliver all information necessary to them. She has kept me informed of every move during the process and has been willing to respond by phone or email when I have required information. In addition to her competencies, I should like to comment on her very pleasant and mannerly way of dealing with people."
Sandra Shanks. Mellon Charles, Ross-shire
"We would definitely recommend Colin and AMAZING RESULTS!™ to anyone"
"We cannot praise Colin enough for the way he handled the sale. His energy and positive attitude filled us with confidence and nothing was too much trouble for him."
Bill & Pat Smith, Kirkland's, Kinross
"My flat flew off the market in days!"
"AMAZING Deborah did a wonderful job for me. She is thoughtful, efficient, hardworking and always has time for you. Deborah is always jolly and a great asset to Amazing Results."
Meg Griffiths, Ancaster Road, Crieff
"Would highly recommend Loraine"
"Having dealt with Loraine from a buying and selling perspective I couldn't be happier with how she deals with properties. I like the fact she is easily contactable and flexible and felt happy using her as our estate agent and would highly recommend her."
Rebecca Coates, Plessey Road, Blyth
"Professional, friendly and very easy to deal with – I am so grateful!"
"Selling my house with Deborah was so quick and easy - and it sold in three days! Deborah has been constantly available, full of helpful, professional advice and reassurance, from her initial visit to a straightforward sale.   Much appreciate her help and expertise- she has made what can be a daunting experience, very straightforward and stress free.  
Professional, friendly and very easy to deal with - I am so grateful!"
Alison Taylor, Ferntower Road Crieff
"I would recommend this company to anyone"
"We have recently bought our first home through Stuart at Amazing Results. Buying your first home can be scary and daunting but I am so incredibly grateful to Stuart for all that he has done for us. He really went above and beyond to ensure we got what we wanted. I would recommend this company to anyone, it says it in the name Amazing Results you def won't be disappointed"
Amber Jenkins, Limerigg
"Amazing!!! Absolutely delighted with the service received."
"Stuart has made sure I had all the information needed, keeping me up to date as things progress and answering any concerns I had speedily. Highly recommended. High praise for excellent service. Thank you so much again."
Dawn Smith, Cedar Road, Cumbernauld.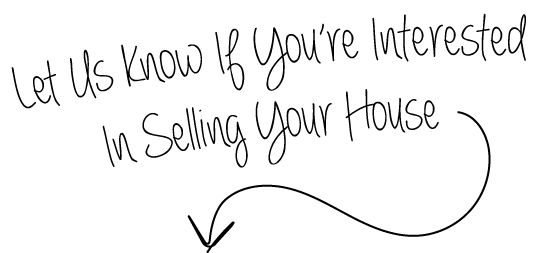 * Real reviews from real customers August – November 2017.