We've got thousands of them!

If your next move involves a change of address, look to the Estate Agent who specialises in 100% customer satisfaction.
Our Professional Estate Agents are some of the most experienced Agents in their area and know your local property market like the back of their hand, with over 70% of their business repeat customers and referrals.
And with 10 out of 10 homeowners* that sell with AMAZING RESULTS!™ recommending their friends and family, we have satisfaction rates off the scale.
What our clients are saying …
"Amazing!!! Absolutely delighted with the service received."
"Stuart has made sure I had all the information needed, keeping me up to date as things progress and answering any concerns I had speedily. Highly recommended. High praise for excellent service. Thank you so much again."
Dawn Smith, Cedar Road, Cumbernauld.
"I would like to thank you and the Amazing Results team for your professional services, help and advice throughout the process."

"Selling a house on the Isle of Lewis was never going to be easy, but my reflections of Amazing Results can be summarised as follows:
What Amazing Results Promises, Amazing Results Delivers

The bespoke service makes you feel your house is the only house Amazing Results is selling

Amazing Results do more than sell your house, they help you make life changing events happen
With many thanks!"
Jenny Porteous, Dargavel, Flesherin, Point, Isle of Lewis 
"We are so very pleased and would not hesitate to recommend Kevin and Amazing Results"

"We put our house up for sale the week before Christmas with Kevin Jenkins at Amazing Results, we anticipated at least into February as a reasonable timescale due to holidays etc. However Kevin had us so many viewings we were juggling appointments with 15 minute windows between some appointments.
Sold 2nd week of January.  Very very happy, he must have worked extremely hard to manage and arrange this for us.
We are so very pleased and would not hesitate to recommend Kevin and Amazing Results for anyone taking the plunge into either buying or selling a property."
Anne Lindsay, Dundonald Park, Dundonald, Cardenden, Fife
"Kevin Jenkins is an outstanding Estate Agent and I highly recommend him to anyone looking to buy or sell."

"Kevin is true professional, a great communicator, very thorough and prompt, knows the current property market and how to effectively market your property for a quick sale.
It was a pleasure working with Kevin. Anyone who wants a honest and reliable agent surely will be very happy with him.
I would recommend him without hesitation."
Senga Bowie, Herd Crescent, Methilhill, Leven
"I can't recommend Stuart higher if you are thinking of selling your home thanks again."
"Hi Stuart, Just wanted to leave a testimonial and show all my appreciation again. Recently sold my house under the careful direction of Stuart at Amazing Results. As I was not in the country at the time of viewings and the subsequent sale he truly made a difficult situation hassle-free. Stuart provided a professional service that made the process really straightforward from beginning to the end keeping me well informed at some points daily of the situation. I can't recommend Stuart higher if you are thinking of selling your home thanks again."
John Connor, Pine Place, Cumbernauld
"I am very pleased with the service provided and I would definitely work with Deborah again."

"Deborah was a lovely person to deal with and was really on the ball.  She is very friendly and easy to deal with yet at the same time is professional in the service she provides."
Janice Bourell, Strathearn Terrace, Crieff, Perthshire
"Very proactive and gets results."
"Loraine has been very good with my sales, she has sold 5 from the 6 given to her, 3 going through the process. I'm kept well informed of sales progressions, I find her very proactive and gets results. We have used a number of strategies suggested by Loraine, and they appear to work. In general I've had much improved experience and far better communication than I've had in the past with other estate agents."
Mr A Lawson, Thropton Avenue, Blyth, Northumberland
"Very happy with the result."

"Thank you very much for all your help in selling my flat, excellent news and very happy with the result."
Lloyd Mawson, 97/9 East London Street, New Town, Edinburgh
"I would thoroughly recommend Deborah and Amazing Results to anyone."

"We have been delighted with the service that we have received from Amazing Results.
Deborah has been professional and efficient throughout the process, whilst still maintaining a friendly and empathetic demeanour. She made our house look fantastic in the particulars and was realistic about the pricing of the property. I have always found Deborah to respond quickly to any queries and will do everything to mitigate the stress that a move can involve."
Flo Earl, Atbara, Ewanfield, Crieff
"We cannot speak highly enough of Deborah Johnson, she was fantastic throughout."

George Whitelock, Carrington Terrace, Crieff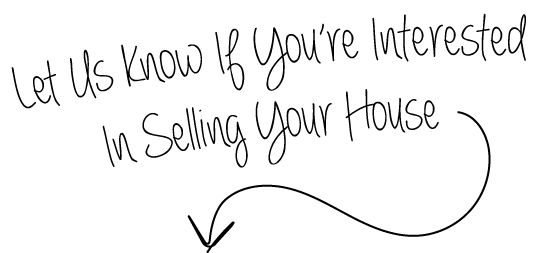 * Real reviews from real customers August – November 2017.